Our Approach
Kris and her team of affiliated experienced consultants believe in a collaborative approach that empowers and trains leaders, small business owners, and organizations to build their own capability to sustain results and continuous improvement.
---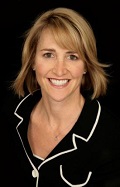 Kris Lonsway, Ph.D.
Kris Lonsway is the founder and president of Lonsway Consulting, LLC. Kris is an industrial/organizational psychologist, executive coach, proven practitioner, educator, and speaker with 20 years of consulting and coaching experience helping leaders navigate change, develop talent, and drive performance.
Her diverse set of clients have included large organizations such as Baxter, BP, DuPont, AT&T, CME Group, Wintrust Financial, Private Bank, and American Family Insurance to smaller organizations such as La Grange Business Association, Elevance Renewable Sciences, Jewish Federation, Jewish Child and Family Services, InRule Technology, Soucie Horner (Interior Architecture & Design), Lynch Construction, Village of La Grange, and Illinois State Board of Education.
Outside of Lonsway Consulting, LLC, Kris worked as an external consultant, head of Organizational Effectiveness, head of Human Resources and Internal Branding, an internal consultant or a line manager for various companies such as Accenture, CME Group (Chicago Mercantile Exchange), ABN AMRO LaSalle Bank, Buzz Divine Marketing, and BP Amoco.
Kris has positively impacted thousands of professionals through coaching, training, speaking engagements, organizational interventions, and facilitation of large group offsites helping individuals, teams, and organizations build critical skills, solve problems, and develop greater leadership and organizational effectiveness.
As an educator, Kris has delivered lectures or facilitated teambuilding activities for students at The University of Illinois and The Chicago School of Professional Psychology on topics such as Leadership, Team Effectiveness, Consulting Skills, Social Psychology, and Research Methods. She is also Vice President of her local school board and serves on local parent and business education committees.
Kris holds a Ph.D. and M.A. in Industrial/Organizational Psychology from the University of Illinois and a B.S. in Psychology from Texas A&M University. Kris is a certified Lominger VOICES® 360° Feedback Interpreter and Coach and is certified in facilitating Myers Briggs Teambuilding Workshops.